whoami command outputs the username that the user is working under.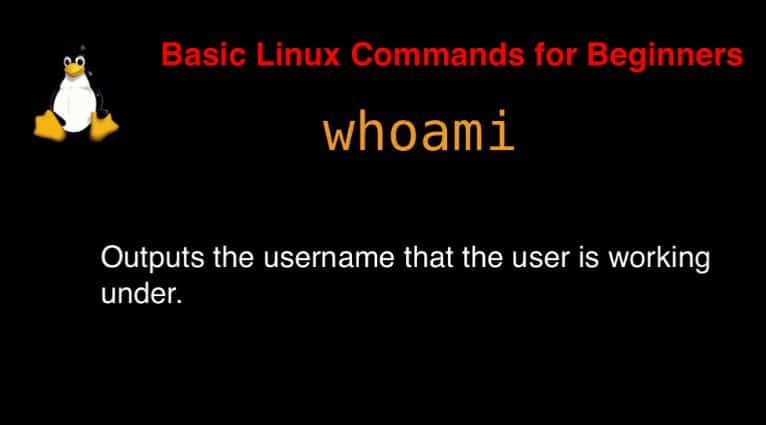 On the man page, the describes it
whoami – print effective userid.
man whoami – More details information.
whoami command in Linux with Examples
$ whoami
Conclusion
whoami command is a simple command in Linux. It is the most popular in use terminal Linux print effective userid. Thank you for reading the DevopsRoles page!