who command is Displays a list of users who are currently logged into the computer?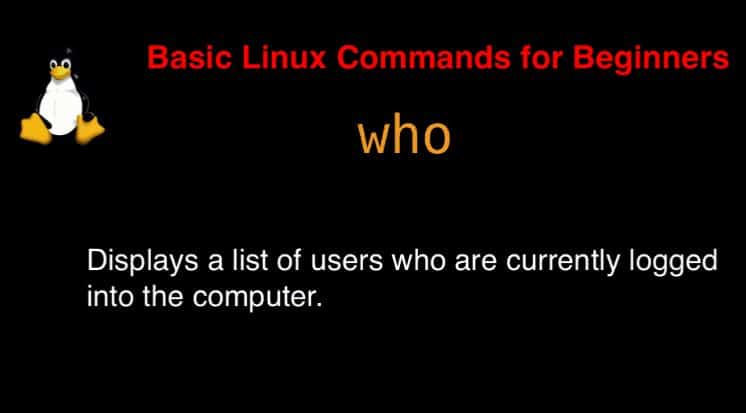 On the man page, the describes it
who – show who is logged on.
man who – More details information.
who command in Linux with Examples
$ who
Conclusion
who command is the simple command in Linux? It is the most popular in use terminal Linux show who is logged on. Thank you for reading the DevopsRoles page!