In this tutorial, How to Install Active Directory Windows Server.
I. Prepare
Installed Windows Server 2012R2 on Virtual Box.
II. Install
1. Run [Start] – [Server Manager].
2. Click [Add roles and features].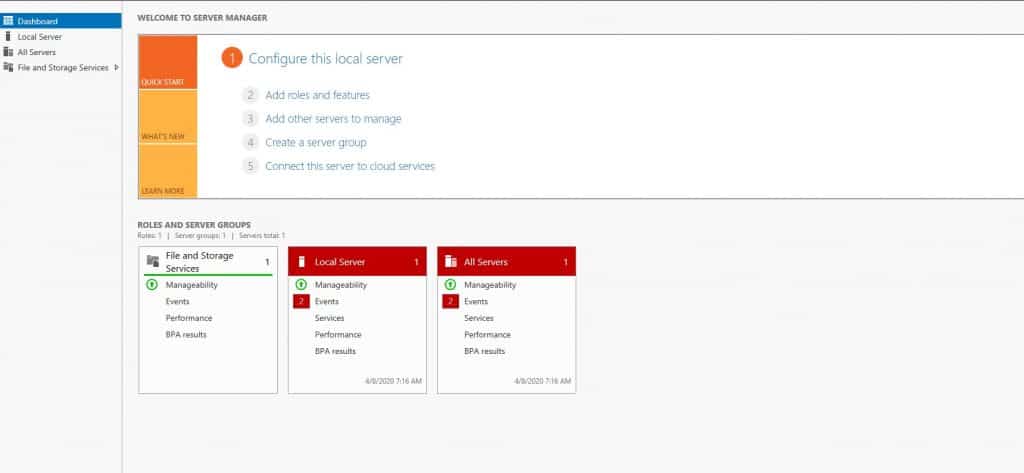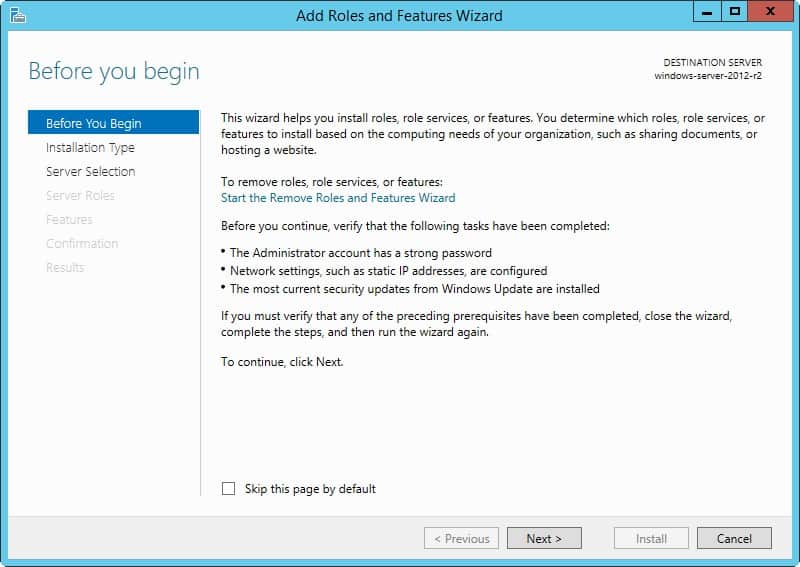 4. Select [Role-based or feature-based installation].
5. Select a Host which you'd like to add services.
6. Check a box [Active Directory Domain Services].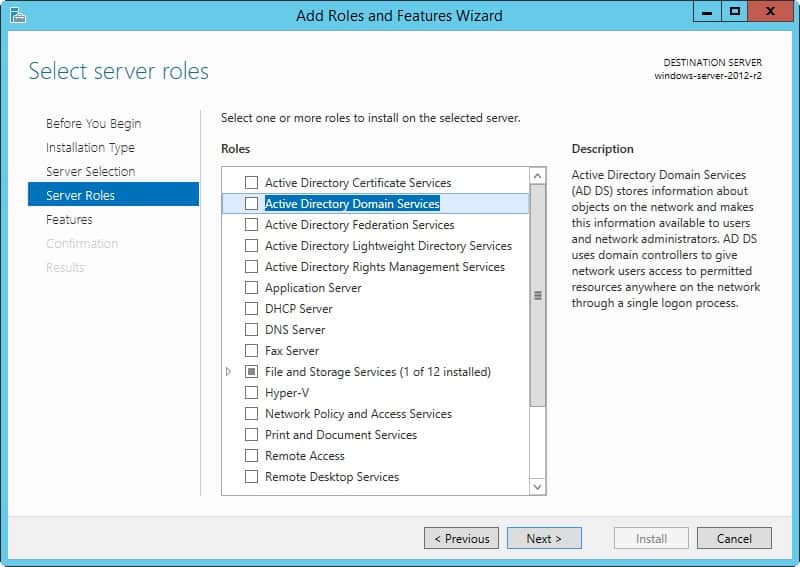 7. Additional features are required to add AD DS. Click [Add Features] button.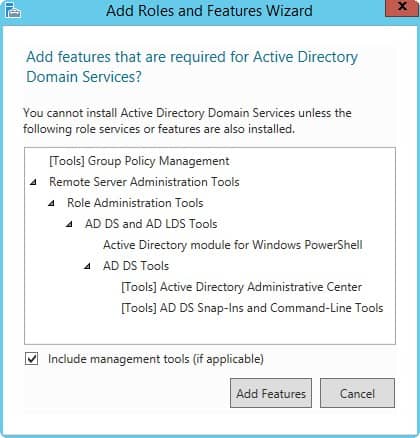 8. Click [Next] button.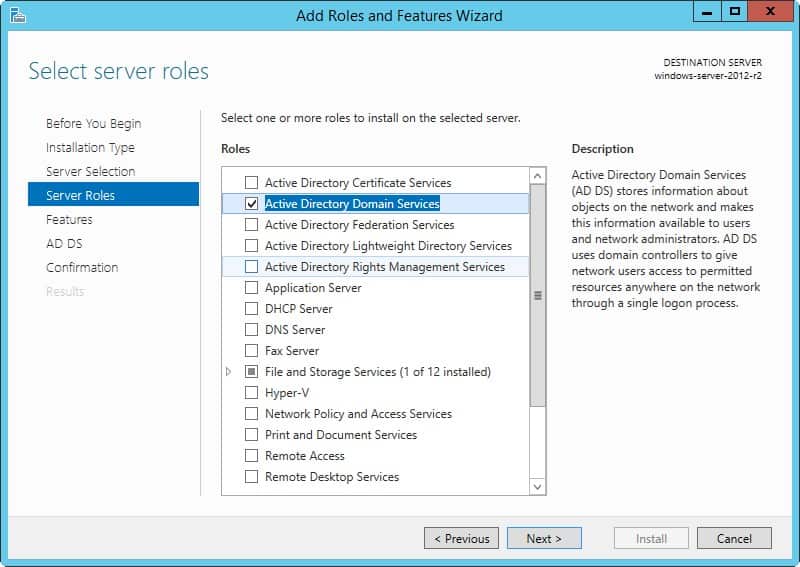 9. Click [Next] button.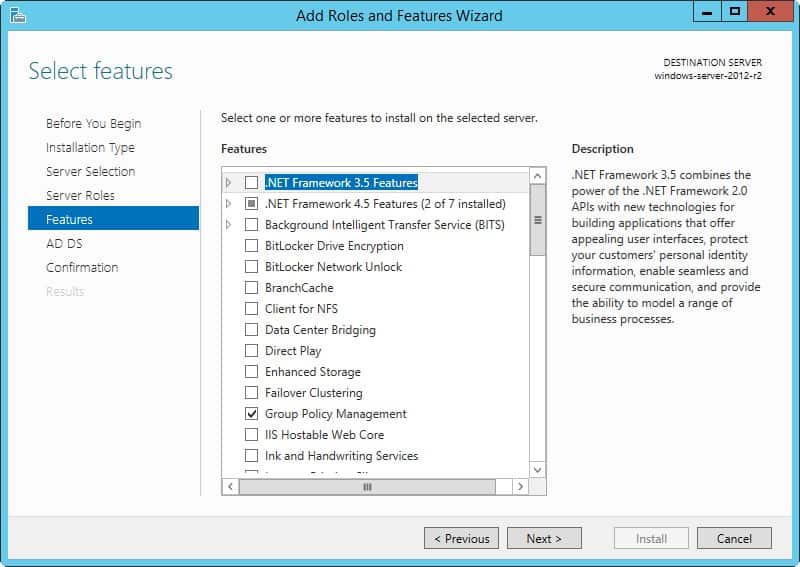 10. Click [Next] button.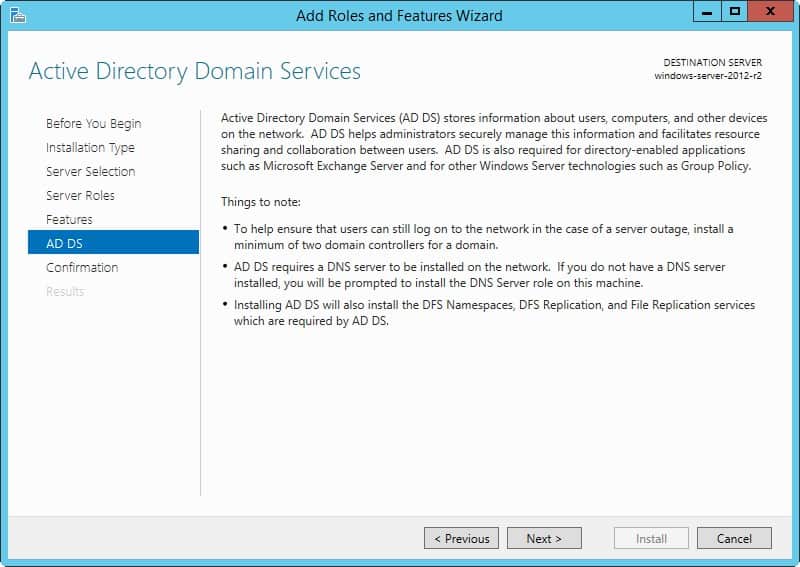 11. Click [Install] button.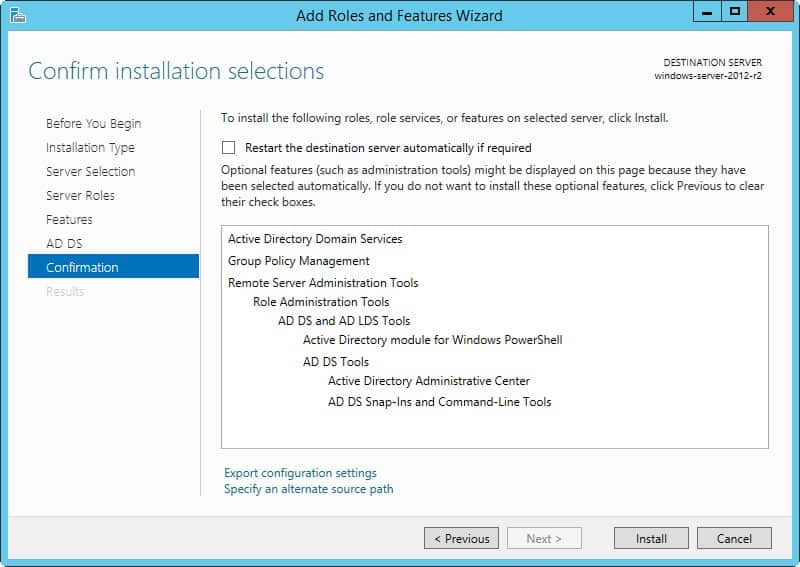 12. Installation is started.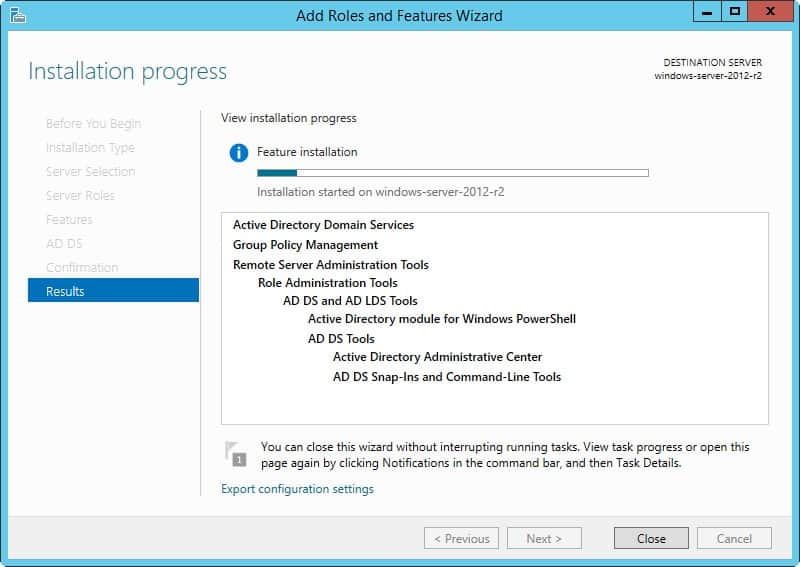 13. After finishing Installation, click [Close] button.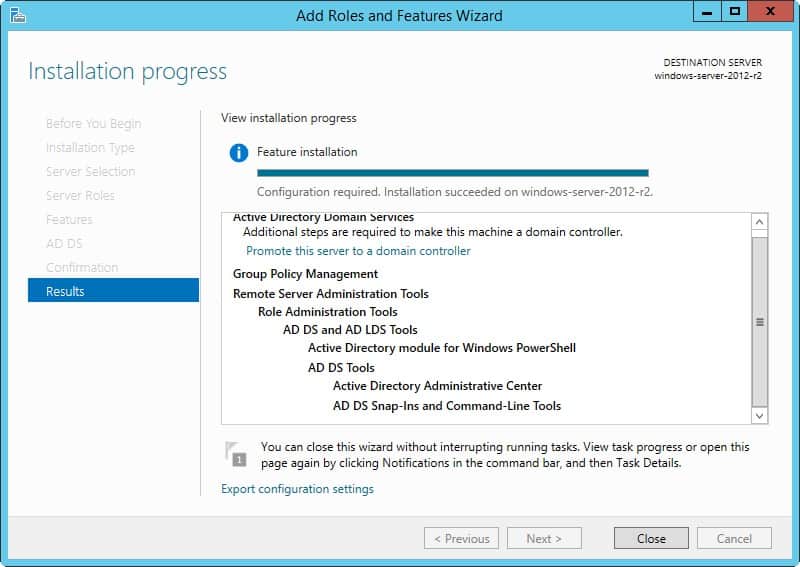 III. Configure New DC (Domain Controler).
1. Run [Server Manager] and click [AD DS].

2. Click [More…] link which is upper-right.

3. Click [Promote this server to domain…] link.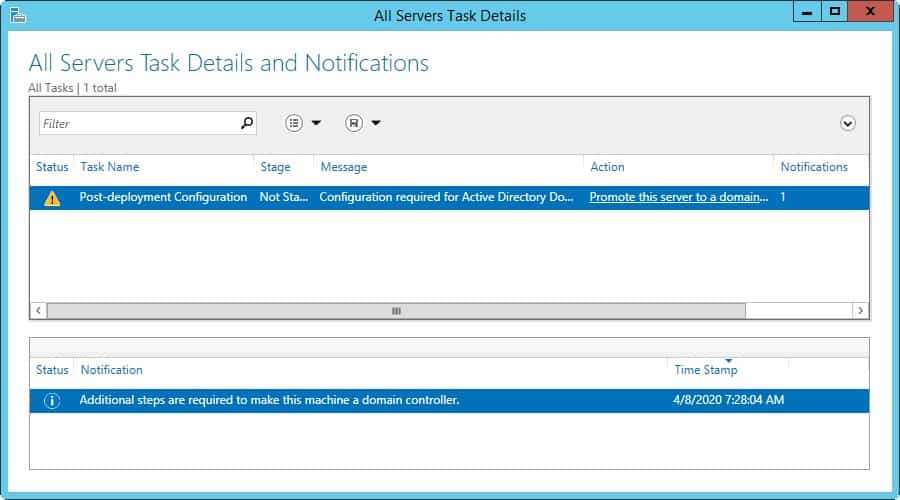 4. Check a box [Add a new forest] and input any Domain name you'd like to set for [Root domain name] field.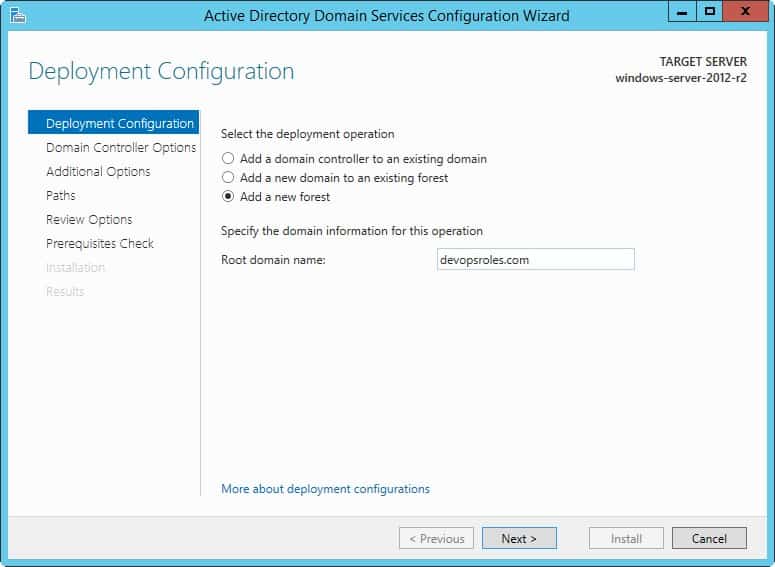 5. Select [Forest functional level] and [Domain functional level].
Set any password for Directory Services Restore Mode.
6. Click [Next] button.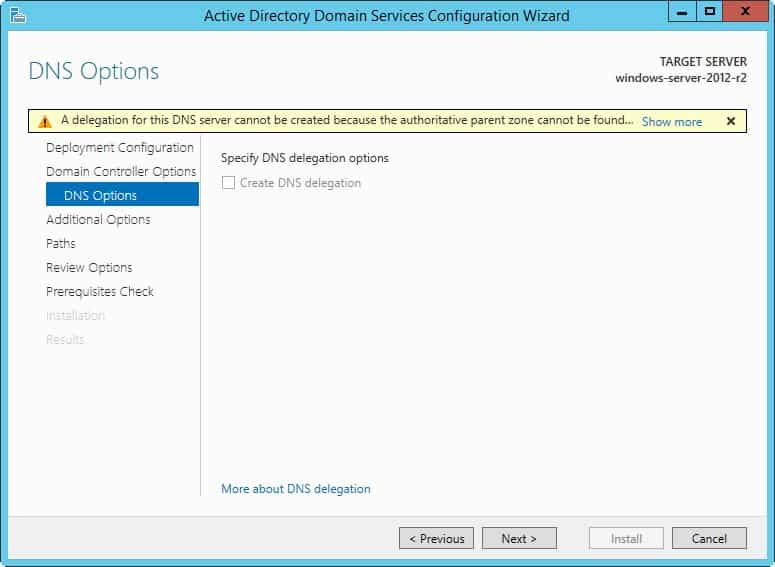 7. Set NetBIOS name.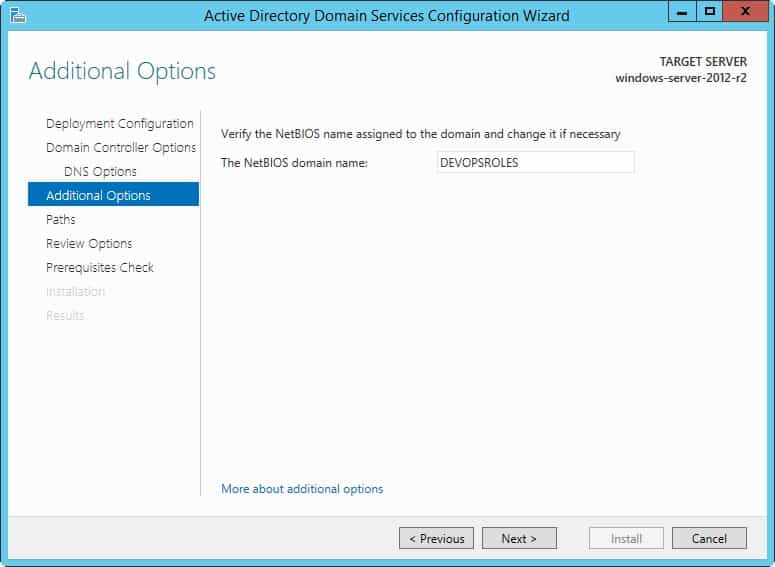 8. Specify Database folder or Log folder and so on. It's Ok to keep default if you don't have specific requirements.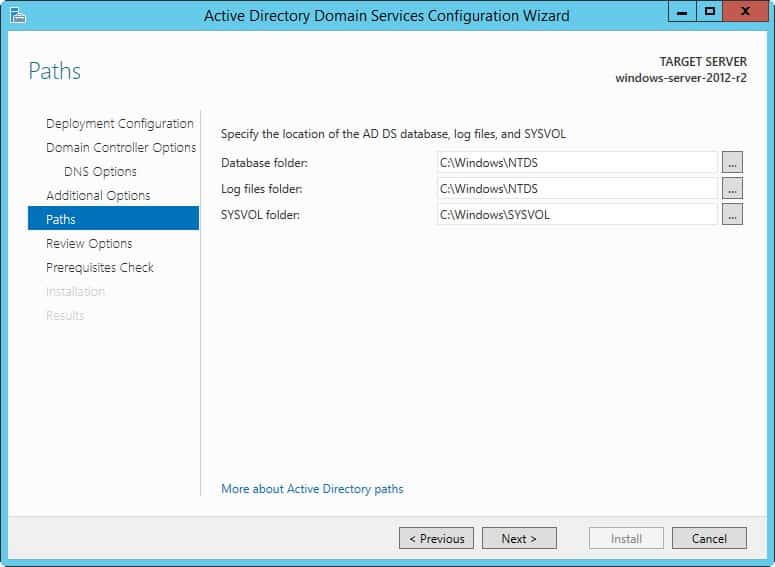 9. Check the contents you configured and click [Next] button.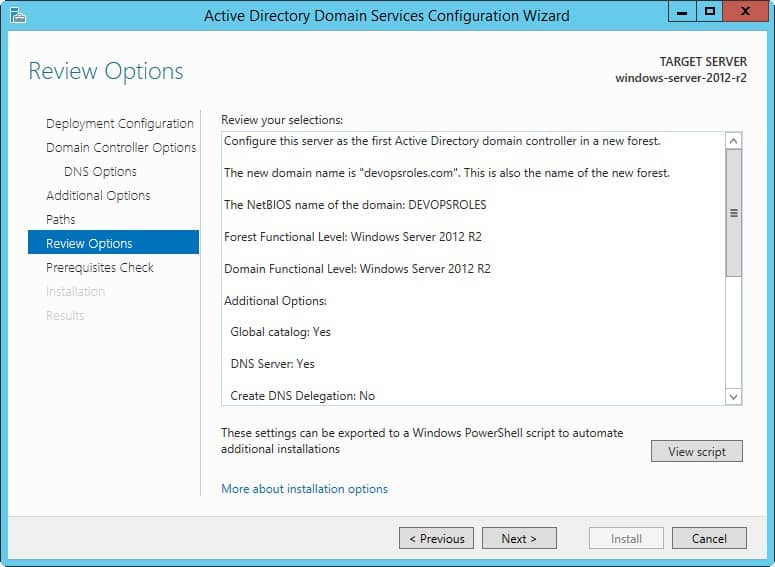 10. Click [Install] button. After finishing installation, System will restart.
11. After restarting System, logon name is changed as [Domain name]\[User name].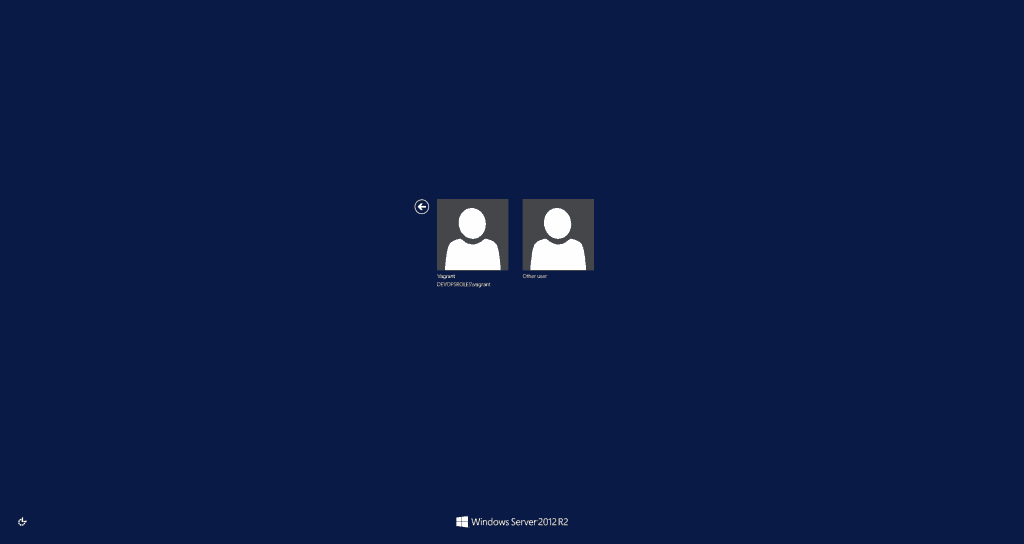 The end! Happy with Windows Server. Thank you for reading the DevopsRoles page!