cal command means Printing an ASCII calendar of the given month or year. cal command is used to see the calendar of a specific month or a whole year.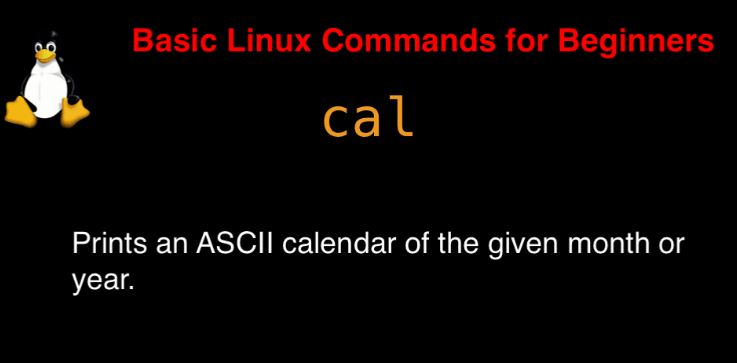 Syntax
cal [options] [[[day] month] year]
cal [options] [timestamp|monthname]
On the man page, the describes it
cal – display a calendar.
man cal – More details information about

cal

command.
cal command in Linux with Examples
$ cal
Display last month, this month, and next month.

Display this entire year's calendar.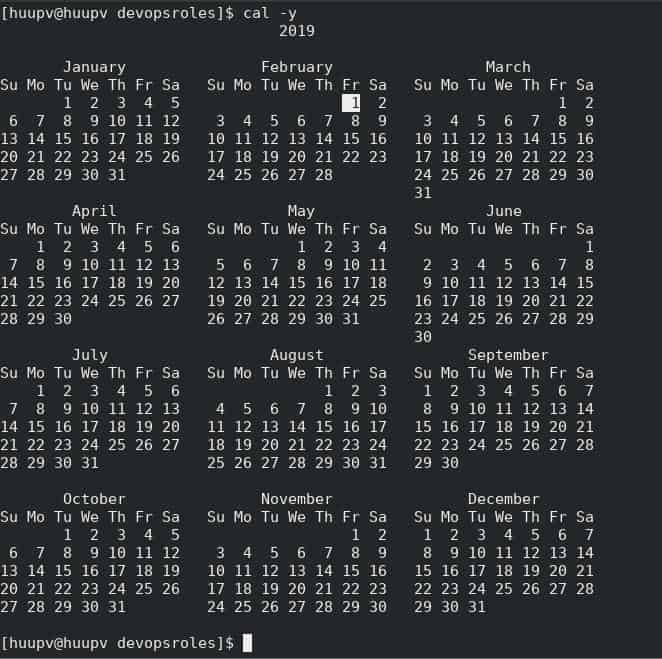 Conclusion
cal command is a simple command in Linux. It is the most popular in use terminal Linux display a calendar. Thank you for reading the DevopsRoles page!