man command means Displays documentation for utilities.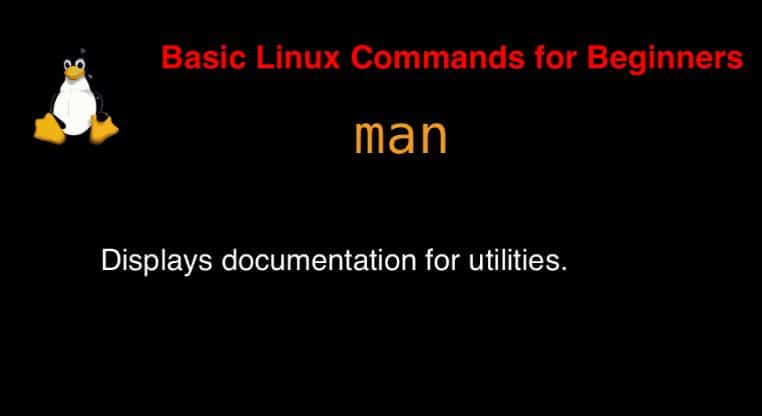 Syntax
man [-acdfFhkKtwW] [–path] [-m system] [-p string] [-C config_file] [-M pathlist] [-P pager] [-B browser] [-H htmlpager] [-S section_list] [section] name …
On the man page, the describes it
format and display the on-line manual pages.
man man – More details information about man command.
man command in Linux with Examples
$ man man
$ man free
Conclusion
man command is a simple command in Linux. It is the most popular in use terminal Linux format and displays the on-line manual pages. Thank you for reading the DevopsRoles page!